Planning a bachelor party for your best buddy can be both challenging and exciting. It's the guy's last night of freedom, after all, so you want to make it as great and memorable as possible. Fortunately, you can let your imagination run wild in Edmonton as the city provides a virtually infinite variety of leisure activities.
There's no need to stick with the traditions, though. You can go unconventional or even crazy. And since, ideally, it will be the only bachelor party in the groom's life, here are some ideas on how to make it truly unforgettable.
1. Night in the City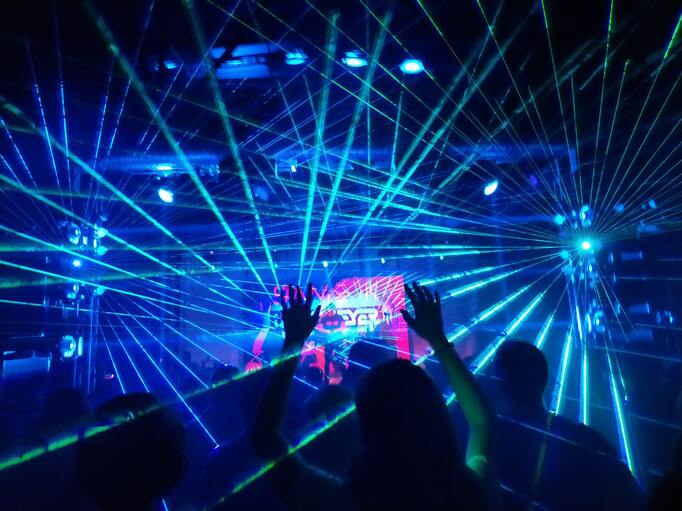 You may decide to hit the town for the groom's last night as a single man. That will be a lovely way for the groom to mingle with his buddies and accidental strangers as a free man. Boys will be boys, but watch your best friend – don't let the stag do anything he would not want to share with the hen afterwards!
2. Bar Hopping
Edmonton offers so many options for the purpose that it will all depend on what you like to do. Put the best downtown pubs and bars on the list for one drink in each. And secure the transportation back home afterwards.
3. Wine Tour
Instead of changing bars, you can change the drinks. Numerous wine farms and whiskey bars in and out of town provide excellent opportunities for trying different types of whatever alcoholic beverage you like best.
4. Cocktails and Dreams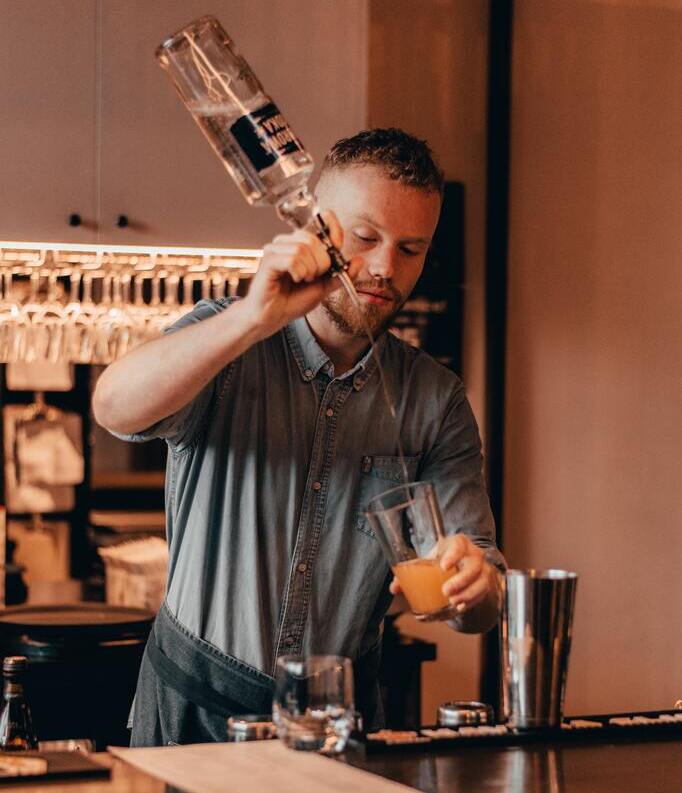 A cocktail party is another way out for all occasions, but you can make it different this time by personalizing the drinks or compiling a list of weird and exotic cocktails. You'll find plenty of ideas in the bartender's guides on the bookshelves and the internet, or ask the barman to show you what he can do.
5. Martin Scorsese Night
If you are a bunch of gamers or want to play Al Capone, many casinos in town will arrange a separate floor for your bachelor party. Spend the night trying different sorts of whiskeys while wagering on your favourite games or trying the pot luck at the Russian Roulette.
6. Dolce Habana
If gambling isn't your cup of tea, you can still have a stylish Latino party without betting your last penny on it. Puff classy cigars and work yourselves up with tequila in La Tienda and munch delicious tacos in El Cortez afterwards.
7. Going Childish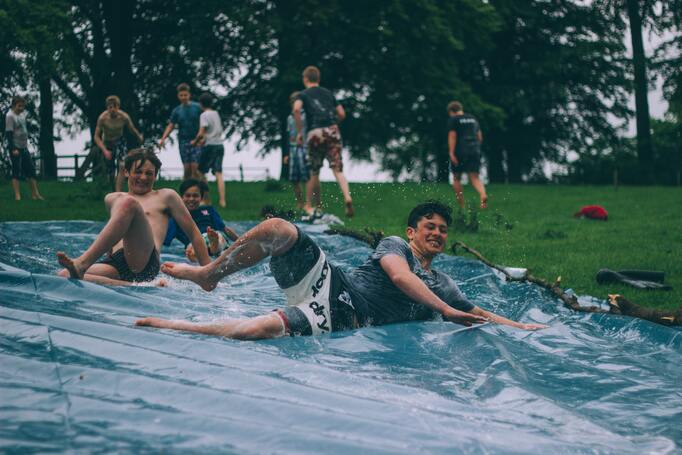 As an alternative to all these unhealthy habits, you can spend the day on the merry-go-rounds, refreshing your memories of the fairground attractions and playing some high school games in between.
8. Escape the Trap
There are several places in Edmonton where you can have your portion of excitement by trying to escape a maze of rooms. The mazes have different themes and vary in how much you will have to knuckle your brains to escape.
9. Shooting Ranges
That's another option for the boys to be boys again for a day, and you will be surprised how fast time flies once you touch the trigger. Besides, there are places providing bows and arrows instead of guns for a real Robin Hood experience. You may even shoot at each other as the arrow tips are well-foamed for the purpose.
10. Water Games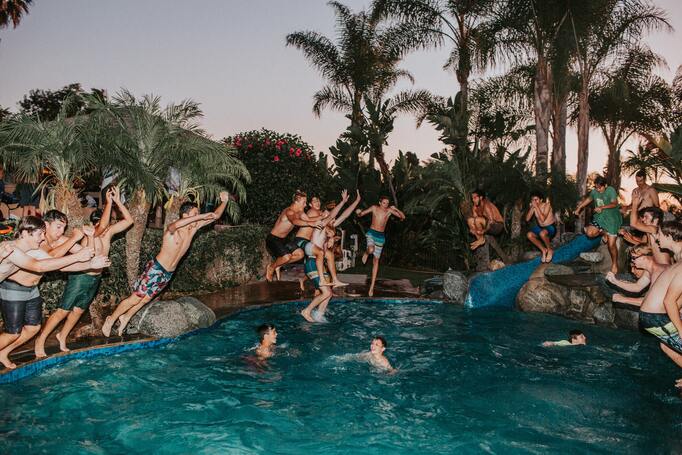 Otherwise, going completely childish in the Water World can be a lot of fun as well, splashing the day away like there's no tomorrow. You can round it off with cocktails by the swimming pool in a stylish hotel to have a stag breakfast there in the morning.
11. Adrenalin Rush
Less childish, though, but still a game is to spend a morning in racing cars at the ProKarts. And if you feel you have had enough action for one day, you can relocate to the Raceway to drink beer and watch what crazy boys do.
12. Sporty Weekend
Few people consider this option, but why not? Spend a day on a golf course or a tennis court. You might even want to select several sports games and book a sporty stag weekend to play them all, one by one.
13. Paintball Party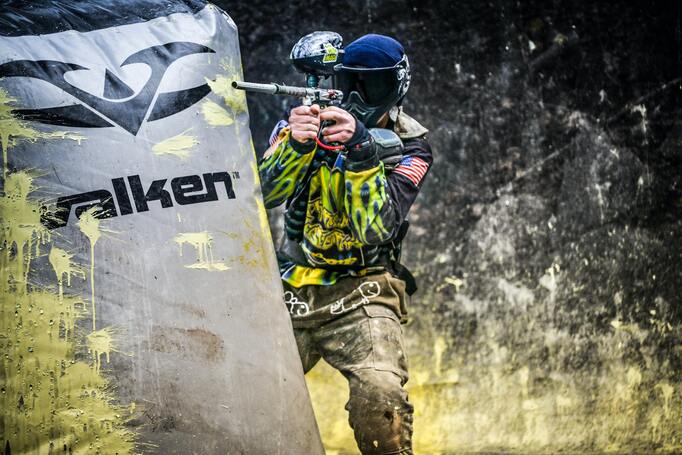 As a combination of sports and childish games, a paintball competition is an exciting way to spend an entire day having the most delirious fun. Several venues in Edmonton will let you reserve enough room for a crazy paintball party, and if you choose this option, make sure you include good laundry in your plans.
14. Party out of Town
An alternative to a bachelor party in Edmonton is to pack necessary equipment and go to the country. Just as in the case of nightlife, the wildlife opportunities are endless. Otherwise, rent a bus, pack the drinks and snacks and hit the road. Plus, it will only cost you a few dollars each to hire a driver so that nobody is left out.
15. Night around the Fire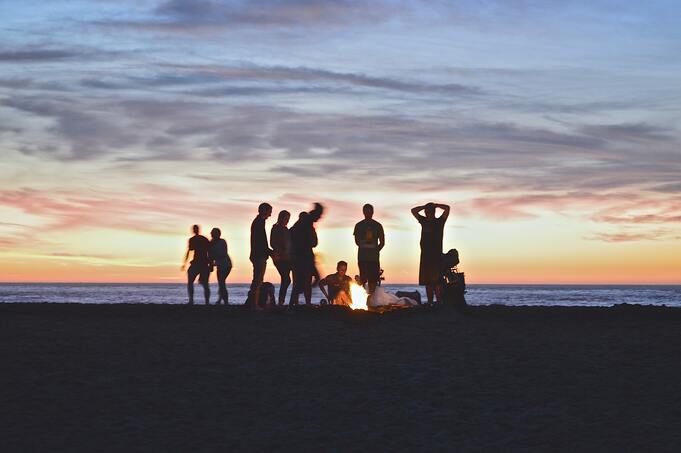 There are plenty of lovely and inexpensive camping sites in the Elk Island National Park for a perfect escape from the city rush. You can spend a weekend exploring bizarre wildlife and dancing shamanic dances around the fire.
16. Going Fishing
Few activities compete with this one when it comes to men's idea of a perfect runaway. But you can make it less monotonous this time. Go fishing down the river, play volleyball by Wabamun or even rent some 4X4's for a more thrilling adventure on the hills.
17. Big Blue
Otherwise, plan a weekend on the west coast for an alternative to the land adventures. You can play water sports, explore the ocean world, sunbathe on the yacht or chill on the beach, watching the birds fly. And remember to explore mountain passes on your way to the coast too. But should you start getting too heavy on the booze, don't touch the surfing board or the scuba diving equipment, just in case.
18. Cozy Party at Home
But there are lots of ways to have a great and memorable stag night in the house too. Depending on what you like, you can play computer games or your favourite slot machines as the groom's last night of boyhood. Or have a good old English house party, but make sure the hens are out.
19. Last Unmarried Barbeque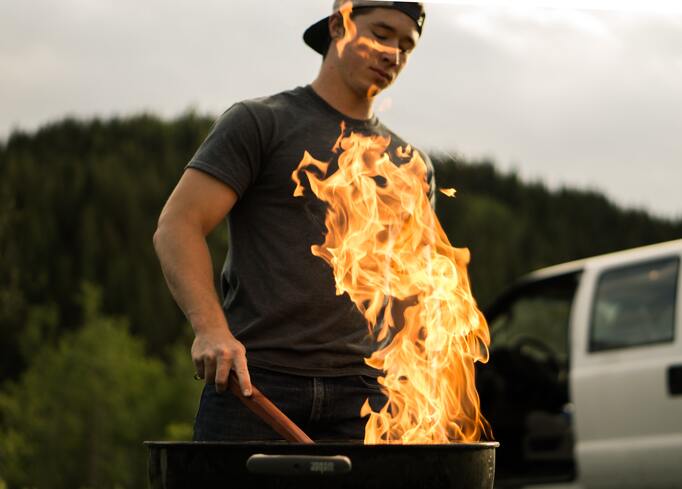 Or you could plan lots of games and activities for the groom's last barbeque evening as a single man. You'll have to organize the menu and the bar, though, but if you're not keen on that, some catering services in Edmonton will do it for you with pleasure and for only a few dollars from each guest.
20. Combining the Ideas
Should the agony of choice hit you while you're planning the event, don't choose anything at all. Instead, you can throw it all together for a truly unforgettable blend:
Go camping by the lakes or spend a weekend on the beach. Bring different sorts of whiskeys and cigars with you to taste them all while playing your favourite slot machines and casino games.
Numerous casinos provide mobile apps to play your favourite games and have a thrill together. And in-between, you can go for a swim or roam in the woods to stretch your muscles and take some cool pictures.
Conclusion
Planning a bachelor party in Edmonton is easy, and there's a lot to do outside the city too. It all depends on your tastes, fantasy and budget. But remember two sacred rules:
The groom pays for nothing!
Don't plan it for the night before the wedding!
Issue the invitations well in advance, finalize the date, reserve the venues and unleash the power of your imagination. For everything else, there is a bank card!